Sharing Explained
We think sharing is one of the key features that's worth talking about. Most importantly, sharing is available to everyone that uses Conqu.
What is sharing?
Lets face it, there are so many hours in a day and one person can only do so much. That's why sharing becomes so important. You need a way to collaborate with other people, and Conqu provides you with tools to do exactly that.
Sharing refers to the process in which a notification is sent to the person you delegate a task to. When you share a task, you are effectively delegating that task to another person to complete. You may also need to track those items to ensure they are completed on time. Conqu makes it incredibly easy to delegate, share, and track tasks with anyone.
What makes sharing with Conqu so great, is that the person you are sharing with is not required to use Conqu. They don't even need to own a tablet or smart phone for that matter. All that is needed is a web browser.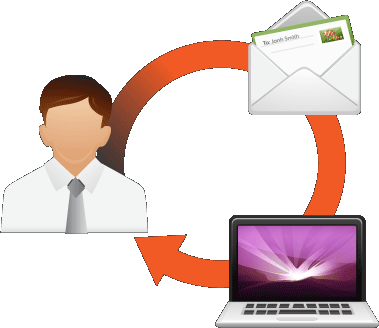 ---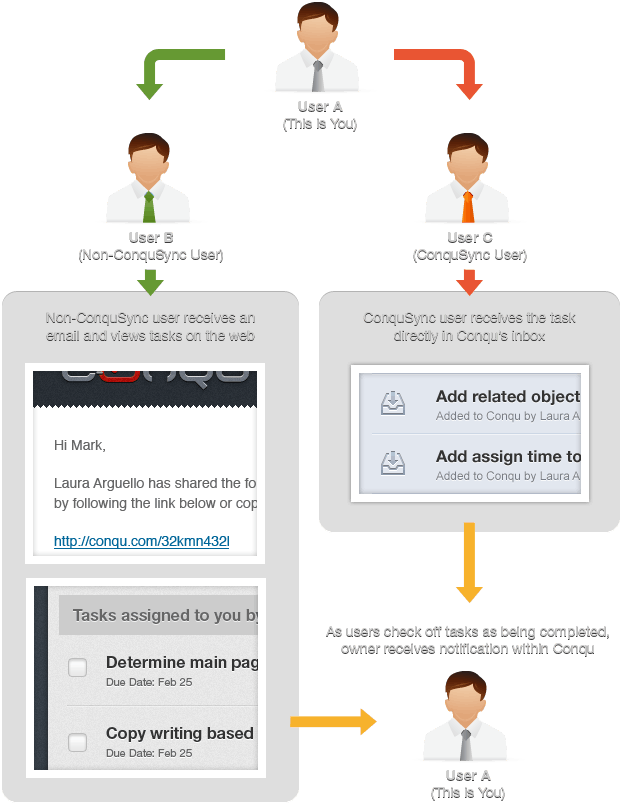 How does sharing work?
There are two sides to sharing. One on the side of the sender, (presumably you) The other, is the recipient. In the most basic form, sharing notifications are sent out to free users and non Conqu users via email. The email contains a list of tasks that were assigned to that person with a special link that will take them to the Conqu website where they can check off the tasks that have been completed. As tasks are completed the sender is notified directly within the application that the task was checked off.
ConquSync subscribers are afforded an enhanced experience over free users in the way they receive sharing notifications. ConquSync subscribers always receive notifications directly within the Conqu application. There is no need to manage emails. It's one of the ways we make the experience as seamless and efficient as possible for subscribers.
During the beta development phase of ConquSync, we are offering all free users in-app notifications when their tasks are completed by others. While it is our goal to continue providing this service to all free users of Conqu, we recognize that there are limits to just how much we can offer for free. In an effort to be forthcoming with our users we just want you to know that this free service enhancement is subject to change in the future.