December 10, 2011 · By Mark Aplet ·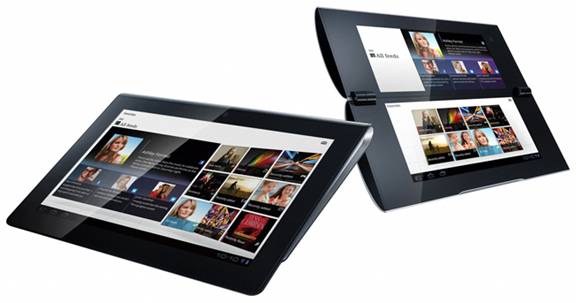 Earlier this year Adobe and Sony teamed up to offer developers a challenge. Build the best apps using Adobe Air and customize the app to make it work on the new Sony Tablets for a chance to win a cash prize plus special promotion on their new upcoming product line. It sounded like a great opportunity to us.
If you haven't seen the new Sony Tablet P it's a unique newcomer in the tablet space. It is a dual-screen, folding Android tablet with a screen on top and on the bottom. This split screen is what made this challenge unique. You simply cannot put your app not he device and expect it to look good. Instead we created a custom interface for the Sony P that would take advantage of the top and bottom screen configuration while maintaining the general look and feel of the other apps that we offer.
Sony and Adobe took hundreds of submissions from developers all around the word. The judging was done based on 5 main categories including: Business & Productivity, Games, Entertainment, Lifestyle & community, and Most Innovative. There were also two special categories, one for Grand Prize, and another for MAX Public Favorite. Apps were judged based on quality and performance on Sony Tablet S and Sony Tablet P, innovation and creativity, and overall user experience.
There were so many great apps submitted to the challenge. We feel fortunate that Conqu has risen to the challenge and came out on top, being awarded the "Best Business & Productivity App".
We would like to thank Adobe & Sony for the opportunity to show that Conqu is a top notch application. We would also like to congratulate all the other category winners for a job well done
Tags: Accolades